SDBJ INSIDER: San Diego Cos. Make Gains in Russell Rebalance
Wednesday, July 4, 2018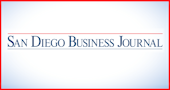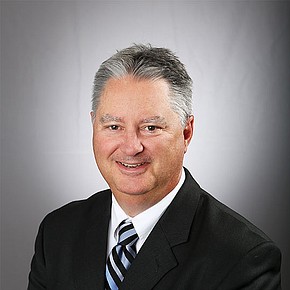 San Diego — With only two companies in the Fortune 500, San Diego is not a big corporate headquarters region. That's unlikely to change given land and employee costs and, of course, our regulatory pals in Sacramento. But the annual rebalancing of the Russell 3000 index of small-cap stocks does demonstrate our growing prowess in the mid market.
The region had a net gain of two companies with four additions – Tandem Diabetes Care, Viking Therapeutics, Sorrento Therapeutics and Turtle Beach Corp. and two dropouts – Bridgepoint Education Inc., which has lost more than 50 percent of its value in the past year, and Otonomy Inc.
San Diego will gain one more, Teradata, with the move of its headquarters from Dayton, Ohio, to its facility in Rancho Bernardo. There are about 40 companies from San Diego County in the Russell 3000.
• • •
The Russell rebalance usually results in one of the most active trading days of the year, and this year, June 22, was no different. One of the newcomers, Tandem Diabetes Care, traded that day at about nine times its normal level and increased almost 20 percent in value. But that was related to its FDA approval of a new insulin pump.
• • •
Turtle Beach, which makes premium headphones for gamers, is definitely taking advantage of the e-sports/Fortnite craze. Few stocks have risen and fallen as fast in the past five years, with Turtle Beach going from $68 a share on this date five years ago to single digits for more than three years and recently reaching $20.
• • •
Sad state of San Diego pro sports (con.): San Diego is hosting a national championship sports event this weekend! It's the inaugural championship of Major League Rugby, on Saturday at Torero Stadium. Hey, it's the best we got right now.
• • •
Padres Pedal the Cause has announced the first 11 awards for cancer research, totaling $2.4 million, in its annual Discovery Grant program. One of the inspirational aspects of this annual fundraiser is it only funds cross-institutional teams of physicians and scientists from four of San Diego's top cancer institutions: Moores Cancer Center at UC San Diego Health, Salk Institute for Biological Studies, Sanford Burnham Prebys Medical Discovery Institute and Rady Children's Hospital San Diego.
Padres Pedal will be funding a second round later this year focused on accelerating clinical trials. Theirs is an approach designed to be impactful and responsive.
Editor-in-Chief Nels Jensen can be reached via njensen@sdbj.com