MEDICINE: NEW APPROACH INCLUDES PREEMPTIVE EFFORTS, CHANGES IN TREATMENTS
Medical Providers Target Areas Of Risk to Combat Opioid Abuse
Tuesday, January 30, 2018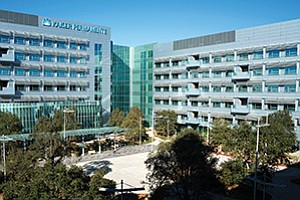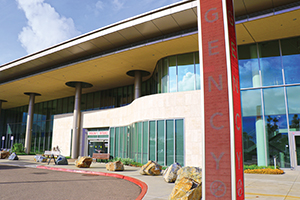 San Diego — San Diego health systems have sought to lessen opioid prescriptions, from emergency rooms to cancer care.
"There are a lot of new interventions, devices, and treatments that will certainly allow us to rely far less on opioid medications," said Dr. William Perry, UC San Diego Health's vice chair for program development and operations of the psychiatry department, and co-director, division of clinical psychiatry.
Perry said less patient reliance on opioids reduces chronic demand for services, a health system cost savings.
Success With Safer Prescribing
Kaiser Permanente San Diego has highlighted a comprehensive approach revolving around safer prescribing and improved coordination in health records that was instituted in wider Southern California in 2010.
A study of the program published last year in the Journal of Evaluation in Clinical Practice notably found a 30 percent decline in high-dose opioid prescriptions and a 98 percent cut in the number of prescriptions of more than 200 pills. The success of the program prompted Kaiser to expand it beyond Southern California.
Collateral Damage
This is in the interest of not only patients, but others in the household. Those prescribed large doses often have leftover pills, and more than half of Americans who misuse opioids reported getting them from a friend or relative for free, according to the National Survey on Drug Use and Health.
Further, the U.S. Centers for Disease Control and Prevention says prescribing for three days or less typically is enough, and there's rarely a need for more than seven days.

When possible, Kaiser promotes non-opioid medications, physical therapy, acupuncture, exercise and cognitive behavioral therapy.
A Focus on Prep
For hospitals, a big area of focus is prep before an operation to cut down on post-op painkillers.

At Palomar Health, a hip-fracture pathway quickens the time it takes to enter surgery, and involves a local anesthesia protocol instead of narcotics. Once out of surgery, patients are more alert, getting them out of the hospital and into rehab sooner.

The result for hip fractures is an average hospital stay of four days, down half a day from two years ago.
The approach proved to be so successful that it has been broadened to other surgeries. Palomar Health's entire orthopedic program has a goal of reducing pain management medications, according to a Palomar spokesman.
As part of a chronic pain program, UC San Diego Health offers opioid detoxification, to either halt or bring down use to a manageable level, reaching cancer survivors on high doses, among others. A separate arm in the program treats those with substance abuse issues.
Pain treatment plans emphasize a wider picture of care: the biological, psychological and social, including therapy, rather than only painkillers.

READ MORE Changing the Course Of Pain Management