Making a Business Case for Diverse Leadership
Sunday, January 28, 2018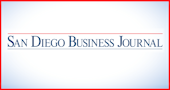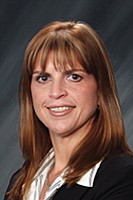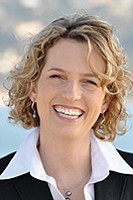 San Diego — With recent events sparking national discussion about gender inequities in the workforce, businesses face an even greater urgency to identify solutions that are inclusive. That means creating a workplace culture that values leadership through collaboration and one that supports the unique individual leadership styles men and women bring to any organization.
Companies and organizations that demonstrate this level of adaptability are well suited to thrive and meet the challenges of the regional and global economy.
We call this approach leadership synergy, and it's based on research that demonstrates a clear value proposition for individuals, businesses and society at large.
Companies with more diverse workforces – and we believe that includes increasing the numbers of women in leadership positions —have been found to perform better financially.
In fact, a recently-updated study by McKinsey & Co., Delivering Through Diversity, found a statistically significant relationship between a more diverse leadership team and better financial performance. Companies in the top quartile of gender diversity were 21 to 27 percent more likely to have financial returns above the industry median.
Leadership Synergy
Many organizations have attempted to promote gender equality by establishing quotas and targets; however this can create divisiveness and even potentially undermine credibility for women leaders. We believe the solution involves evidence-based initiatives that improve inclusiveness and collaboration. These initiatives should encourage the support of a critical mass of male managers and leaders toward a shared goal of improved business outcomes.
Leadership synergy starts with first identifying our key individual leadership strengths and better understanding how we can respect the strengths of others in the capacity of different projects and institutional needs, regardless of gender. Once we know that, we can adapt our workplace environments to encourage a wider integration of leadership styles. That creates a more collaborative and transformational workplace culture that encourages greater gender equity opportunities.
Fewer Women Leaders Locally
Businesses, organizations and society at large have made significant strides in this direction. Clearly, however, more needs to be done, including in San Diego County where 37 percent of executives in San Diego County are women.
Although women hold nearly 40 percent of the 17 million management positions across the country, they comprise just 27 percent of chief executive officers and just 17 percent of C-Suite — or senior-level — executives in the technology sector.
In San Diego County, just 2 percent of biotech companies had a female CEO in 2015, according to a survey conducted by Liftstream, a United Kingdom-based executive research firm, and just 9 percent of biotech board members were women. And data shows that women hold approximately 67 management positions in San Diego for every 100 management positions held by men.
Leveraging Strengths
We applaud the work that continues to be done by regional business organizations and advocacy groups committed to the value of women in leadership positions. That includes Athena, a nonprofit professional development association based in San Diego, the statewide California Diversity Council, and the Advance initiative developed through the San Diego Regional Chamber of Commerce.
The newly-created National University Institute for Leadership Synergy looks forward to supporting these efforts through corporate and individual programs designed to encourage collaborative leadership through researched-based approaches.
The future for a more fair and equitable workplace is near. In 2006, women were outperforming men in earning doctorates, and over the past four decades the ratio of men and women going to college has shifted dramatically with 56 percent of students on campuses nationwide now women. It is incumbent on organizations and businesses to look to the future in creating opportunities that leverage the strengths of both men and women in synergistic ways.
Adriana Cabré is Vice Chancellor of Human Resources for the National University System. Joylyn Darnell is Executive Director of the new National University Institute for Leadership Synergy.