REAL ESTATE
SD 500: Tim Penick
Tuesday, January 23, 2018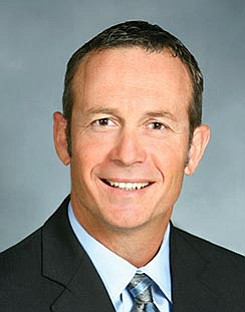 The San Diego 500, The Book of Influential Business Leaders, is the market's most comprehensive product of people you should know in the business community. The 500 includes business leaders and executives who have founded or are running significant companies in terms of number of jobs, key products and services, experts who raise the level of the industry here and beyond and those who lead in the business community. The 500 is selected by the San Diego Business Journal newsroom.
Tim Penick
President, T.B. Penick and Sons Inc.
Tim Penick has built the family-owned T.B. Penick and Sons Inc. into one of the nation's top construction companies. He is the fourth generation to lead the San Diego-based firm founded by his great grandfather in 1905. Penick is not only renowned for General Construction, Construction Management, Structural Concrete and Innovative Concrete Systems, but its expertise and creative thinking make it a trusted name in Design-Build, LEED/Sustainable Construction. Tim Penick was named San Diego Entrepreneur of the Year by Ernst & Young and sits on the board of directors for the Association of General Contractors. The company grossed $227 million in 2015.
ALMA MATER: University of San Diego