HEALTH & SCIENCE
SD 500: Thomas West
Tuesday, January 23, 2018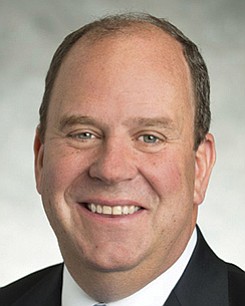 The San Diego 500, The Book of Influential Business Leaders, is the market's most comprehensive product of people you should know in the business community. The 500 includes business leaders and executives who have founded or are running significant companies in terms of number of jobs, key products and services, experts who raise the level of the industry here and beyond and those who lead in the business community. The 500 is selected by the San Diego Business Journal newsroom.
Thomas West
Division President – Diagnotics Solutions, Hologic Inc.
Thomas West has led the San Diego operations at Hologic since 2014. Hologic is one of the largest biotech employers in the region. The Boston-area based company primarily focuses on women's health and well-being through early detection and treatment. Hologic also works on detecting respiratory issues and HIV. Previously, West worked more than 20 years at Johnson & Johnson in various roles of increasing responsibility across the globe. Most recently, he served as the Worldwide Vice President of Strategy and Business Development for Johnson & Johnson's Diabetes Solutions Companies. He has been a Director of California Healthcare Institute since February 2008.
ALMA MATER: Princeton University, MBA from The Wharton School
SERVICE: He is on the board of directors of Biocom.