REAL ESTATE
SD 500: Thomas Wermers
Tuesday, January 23, 2018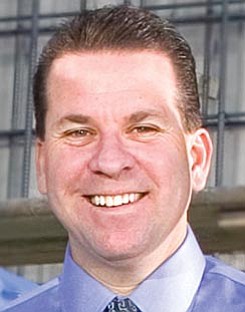 The San Diego 500, The Book of Influential Business Leaders, is the market's most comprehensive product of people you should know in the business community. The 500 includes business leaders and executives who have founded or are running significant companies in terms of number of jobs, key products and services, experts who raise the level of the industry here and beyond and those who lead in the business community. The 500 is selected by the San Diego Business Journal newsroom.
Thomas Wermers
CEO, Wermers Multifamily Corp.
Sixty years after his father, James Wermers, founded Wermers Construction, Thomas Wermers continues to grow the firm into one of the top multifamily contractors in the Southwest. He has been responsible for the construction of approximately 30,000 apartment units in California, Texas, Nevada and Arizona. In 2005, he founded Wermers Properties, a real estate development company where he oversees land purchase, joint venture opportunities, entitlements, and all aspects of the day to day business. Gold Nugget winners include Auburn Park, Gateway and Valentia. The company grossed $355 million in revenues in 2015. In 2017, Wermers celebrated 60 years of being a leader in multifamily construction and development, tackling projects in excess of $150 million.
ALMA MATER: San Diego State University
FUN FACT: Served on the board of the former Landmark National Bank.