MONEY
SD 500: Terry W. Moore
Tuesday, January 23, 2018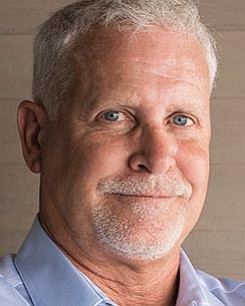 The San Diego 500, The Book of Influential Business Leaders, is the market's most comprehensive product of people you should know in the business community. The 500 includes business leaders and executives who have founded or are running significant companies in terms of number of jobs, key products and services, experts who raise the level of the industry here and beyond and those who lead in the business community. The 500 is selected by the San Diego Business Journal newsroom.
Terry W. Moore
Founding Managing Partner, Moore Venture Partners
Moore Venture Partners invests alongside top venture capital firms in technology and life science companies at early and growth stages. Moore, who started Moore Venture Partners in 2011, is also in his 16th year serving as the Chairman and founder of the VC Roundtable, a private forum for entrepreneurs, VCs and investors. Moore was a panelist for the 2017 RESI Conference in San Diego as well as recently serving as a judge for the City of San Diego in the selection of a new accelerator for a $2.5 million dollar grant. In June 2017, Moore held the fifth annual VC Regatta, an event that combined two of his passions – sailing and entrepreneurship – with about 120 entrepreneurs and investors from across the country. Moore started the event after taking some members of the VC Roundtable out on the bay.
ALMA MATER: University of Florida, University of San Diego
TRAVEL: His recent trips include vast parts of Asia, Southeast Asia and the Pacific Rim.
OUTREACH: He donates time and money to The Rotary Club of San Diego Foundation.