REAL ESTATE
SD 500: Steve Rosetta
Tuesday, January 23, 2018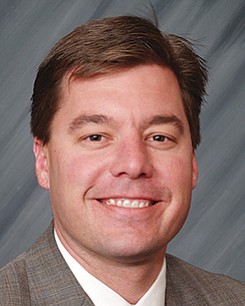 Steve Rosetta
Executive Vice President and Chief Investment Officer, Kilroy Realty Corp.
Rosetta in 2017 was appointed to oversee Kilroy's strategic growth, including property acquisition and disposition activities. He will have a specific focus on the company's development opportunities and large office and life science transactions. Kilroy is among San Diego County's largest owners and developers of general office properties. Its biggest current project is One Paseo, a $660 million mixed-use project in Carmel Valley. Rosetta most recently served as a San Diego-based vice chairman and Global Advisory Board member at Cushman & Wakefield. His work there included the integration of Burnham Real Estate, which Cushman acquired from Malin Burnham in 2007.
ALMA MATER: Cal State University San Marcos, University of Southern California
EARLY INTEREST: He got a real estate license while in high school and an appraiser's license in college.