REAL ESTATE
SD 500: Ralph J. Roesling
Tuesday, January 23, 2018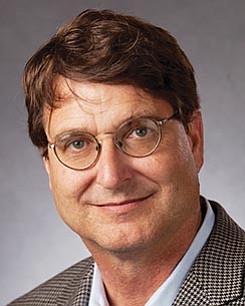 The San Diego 500, The Book of Influential Business Leaders, is the market's most comprehensive product of people you should know in the business community. The 500 includes business leaders and executives who have founded or are running significant companies in terms of number of jobs, key products and services, experts who raise the level of the industry here and beyond and those who lead in the business community. The 500 is selected by the San Diego Business Journal newsroom.
Ralph J. Roesling
Principal, Roesling Nakamura Terada Architects Inc.
Co-founded in 1980, Roesling Nakamura Terada Architects Inc. firm that specializes in education, government and development, as well as offering services in land and space planning and interior design. RNT has 35 professionals with clients in the public and private sectors and has particular interest in neighborhood revitalization, critical regionalism, climatic design, and urban/historic preservation. Roesling's architecture and planning projects have been recognized with more than 40 regional, state, national and international design awards. Roesling has also been asked to serve on the UCSD Design Review Board. RNT has also been recognized by Sage Creek High School's 2017 Grand Award of Excellence. Roesling is currently a member of the adjunct faculty at Cal Poly, San Luis Obispo, were he has been a design instructor since 2004.
ALMA MATER: Arizona State University
RESTAURANT: His favorite food to eat is the Chinese style fried oysters at Imperial Mandarin.
ADVICE: "Be passionate with your work and express yourself in your work."
AFTER HOURS: Enjoys classic cars and watercolor painting.
OUTREACH: Has contributed time and money to Father Joe's Villages.