LIFESTYLE
SD 500: Phil Mossy
Tuesday, January 23, 2018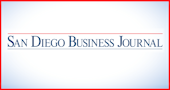 The San Diego 500, The Book of Influential Business Leaders, is the market's most comprehensive product of people you should know in the business community. The 500 includes business leaders and executives who have founded or are running significant companies in terms of number of jobs, key products and services, experts who raise the level of the industry here and beyond and those who lead in the business community. The 500 is selected by the San Diego Business Journal newsroom.
Phil Mossy
CEO, Mossy Automotive Group
With a history dating to 1921, Mossy Automotive Group has grown to be overseen by multiple generations of the Mossy family, with dealerships throughout San Diego County selling numerous domestic and international car brands. Starting in the mid-1980s, then-president Phil Mossy expanded the San Diego business by acquiring a Nissan dealership in National City, subsequently turning that business into the nation's top volume seller of Nissan vehicles. Phil's brother Peter later joined the leadership of the automotive group, which now operates 14 dealerships countywide, employing about 2,000.
FAMILY AFFAIR: Phil Mossy's sons, Jason and Owen, have followed him into the business, serving in executive roles.
BUSINESS ORIGINS: Phil's father, Wiley Mossy, started the dealership business in New Orleans in the 1920s, later expanding into Houston.