LEADING INDUSTRIES
SD 500: Peter Zien
Tuesday, January 23, 2018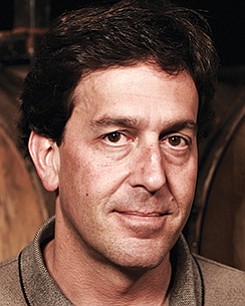 The San Diego 500, The Book of Influential Business Leaders, is the market's most comprehensive product of people you should know in the business community. The 500 includes business leaders and executives who have founded or are running significant companies in terms of number of jobs, key products and services, experts who raise the level of the industry here and beyond and those who lead in the business community. The 500 is selected by the San Diego Business Journal newsroom.
Peter Zien
Co-owner and CEO, AleSmith Brewing Co.
Peter Zien and AleSmith Brewing Co. are a classic home-grown San Diego brewer success story, and he was instrumental in building the region's craft brewing reputation. The brewery was founded in 1995; Zien, a highly decorated home brewer, and his wife Vicky bought it in 2002. Zien says it took until 2008 to turn around the business, and in 2015 they moved to a 105,500-square-foot brewery in Miramar with an $11.7 million 80-barrel brewing system. AleSmith now employs about 100 people and distributes beer throughout the states and as far away as Australia. Zien built a museum in the AleSmith tasting room honoring the late San Diego Padres Hall-of-Famer Tony Gwynn. In 2017 AleSmith announced it was partnering with Denmark-based Mikkeller to form a new company called Mikkeller Brewing San Diego. Prior to owning AleSmith, Zien was president of a home repair finance business.
ALMA MATER: University of San Diego
EARLY CAREER: He has a law degree.
INNOVATIONS: He was the first in San Diego to introducebarrel-aged beers.
HONORS: He has the honorable title of Grand Master Beer Judge from the Beer Judge Certification Program.