ICONS - LEGACY
SD 500: Peter Farrell
Tuesday, January 23, 2018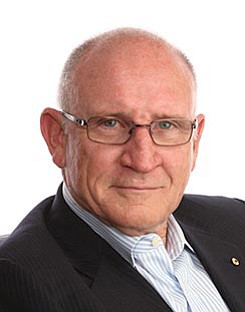 The San Diego 500, The Book of Influential Business Leaders, is the market's most comprehensive product of people you should know in the business community. The 500 includes business leaders and executives who have founded or are running significant companies in terms of number of jobs, key products and services, experts who raise the level of the industry here and beyond and those who lead in the business community. The 500 is selected by the San Diego Business Journal newsroom.
Peter Farrell
Founder and Chairman, ResMed Inc.
Farrell founded ResMed in 1989 and pioneered the business of treating sleep disorders. ResMed has grown into a global powerhouse employing mMangore than 5,000 people in more than 100 countries. He has participated in many philanthropic efforts throughout the region and created the Farrell Family Foundation to support more than 30 charities.