MONEY
SD 500: Michael R. Stone
Tuesday, January 23, 2018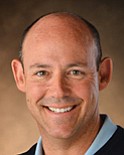 The San Diego 500, The Book of Influential Business Leaders, is the market's most comprehensive product of people you should know in the business community. The 500 includes business leaders and executives who have founded or are running significant companies in terms of number of jobs, key products and services, experts who raise the level of the industry here and beyond and those who lead in the business community. The 500 is selected by the San Diego Business Journal newsroom.
Michael R. Stone
Founder and Managing Member, FS Investors
Stone emerged from behind the scenes as the primary money backing the SoccerCity proposal to bring in an MLS team and redevelop the old Qualcomm Stadium property. Stone founded FS Investors, a private firm whose investments range from $1 million to $40 million. He previously spent 20 years at J.H. Whitney & Co., retiring in 2009 as senior partner and president. He currently serves as a senior advisor and partner of TPG (whose board includes Bono and Richard Branson) and is chief investment officer for a $2 billion fund. Stone serves on numerous boards and advisory councils and is a member of the Big Brothers Big Sisters of San Diego County President's Circle
ALMA MATER: Duke University, Harvard Business School
THE OTHER STONE: He is not related to Nick Stone, a partner at FS Investors and media spokesperson for the SoccerCity group.
HOBBY: He is a passionate collector of maps and opened the Map & Atlas Museum of La Jolla in 2011.
SWIMMER: FS Investors originally was named Freestyle Capital; he was a competitive swimmer in his youth.