LIFESTYLE
SD 500: Michael D. McKinnon
Tuesday, January 23, 2018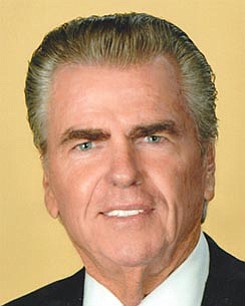 The San Diego 500, The Book of Influential Business Leaders, is the market's most comprehensive product of people you should know in the business community. The 500 includes business leaders and executives who have founded or are running significant companies in terms of number of jobs, key products and services, experts who raise the level of the industry here and beyond and those who lead in the business community. The 500 is selected by the San Diego Business Journal newsroom.
Michael D. McKinnon
President/General Manager, KUSI Television
Michael McKinnon is a veteran of more than 50 years in the broadcasting business, currently heading operations of the news-focused, independent TV station KUSI, with studio operations in Kearny Mesa. KUSI is one of the nation's largest independent stations and news operations. It is owned by his family-run McKinnon Broadcasting, which started in Texas and is now based in San Diego. The company also owns San Diego Home & Garden Magazine, with operations led by his son, Publisher Mark McKinnon. Michael McKinnon is a longtime supporter of conservative causes and candidates in the San Diego region.
FUN FACT: Michael's father, the late Clint McKinnon, created the San Diego Daily Journal newspaper in 1944. He later acquired an ABC affiliate station in Texas before owning KUSI. McKinnon was also the last U.S. Congressman to represent all of San Diego before redistricting.