LIFESTYLE
SD 500: Luis Barrios
Tuesday, January 23, 2018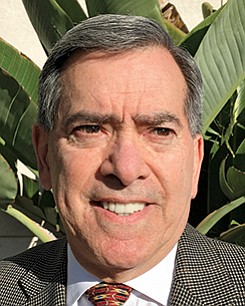 The San Diego 500, The Book of Influential Business Leaders, is the market's most comprehensive product of people you should know in the business community. The 500 includes business leaders and executives who have founded or are running significant companies in terms of number of jobs, key products and services, experts who raise the level of the industry here and beyond and those who lead in the business community. The 500 is selected by the San Diego Business Journal newsroom.
Luis Barrios
General Manager, Hilton San Diego Airport/Harbor Island
A veteran of the hospitality industry, Luis Barrios has worked for many of the heavy-hitter hoteliers in his nearly 50-year career: Hilton, Omni, Evans, Wyndham. Born into a family with a passion for the industry (his mother operated two seaside resorts in his native Colombia), he entered Hilton Corp.'s management training program at the famed Waldorf Astoria Hotel in New York in 1969. He serves on the boards of the San Diego Tourism Authority and the California Hotel & Lodging Association. He was inducted into the California Hotel & Lodging Association Hall of Fame in 2013. In February 2017, Barrios participated in the High School Hospitality Conference and Career Fair, an event designed to prepare and inspire students, who are enrolled in hospitality and culinary programs, for future career success in one of San Diego's fastest growing sectors.
ALMA MATER: Cornell University
BUCKET LIST: Tour the Far East.
CAR YOU DRIVE: Volkswagen Passat
TOUGHEST CHALLENGE: The necessity to leave my family behind at a young age to pursue my career.
BEST BUSINESS ADVICE: "Get your best possible education. Show compassion to guests, associates and peers."