REAL ESTATE
SD 500: Lori Ann Stevens
Tuesday, January 23, 2018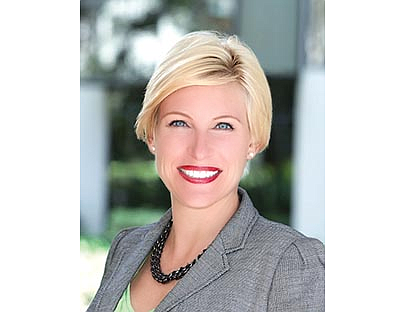 The San Diego 500, The Book of Influential Business Leaders, is the market's most comprehensive product of people you should know in the business community. The 500 includes business leaders and executives who have founded or are running significant companies in terms of number of jobs, key products and services, experts who raise the level of the industry here and beyond and those who lead in the business community. The 500 is selected by the San Diego Business Journal newsroom.
Lori Ann Stevens
Design Manager, Turner Construction Co.
In 2011, Lori Ann Stevens joined Turner Constructive Co., which specializes in general contracting, construction, management, design-build and tenant improvements. All of its projects are locally located, including the Ballpark Village. Stevens has a broad range of experience as both a general contractor and developer during her 16-year career. In 1999, she began working as a project engineer for Reno Contracting Inc. and later held the same position at Ledcor Construction before becoming assistant vice president at Lowe Enterprises. She serves on the board of directors for NAIOP, HomeAid and CREW in San Diego.
ALMA MATER: Arizona State University, San Diego State University
TRAVEL: She has traveled to Cabo San Lucas.
ADVICE: Take accountability, be sensitive and tell others how much they mean to you.
AFTER HOURS: Enjoys running, cooking, entertaining and golfing.
OUTREACH: She participates in Feeding San Diego and the Helen Woodward Animal Center.