REAL ESTATE
SD 500: Jerimiah Taylor
Tuesday, January 23, 2018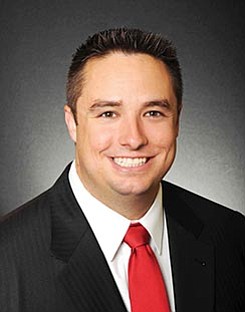 The San Diego 500, The Book of Influential Business Leaders, is the market's most comprehensive product of people you should know in the business community. The 500 includes business leaders and executives who have founded or are running significant companies in terms of number of jobs, key products and services, experts who raise the level of the industry here and beyond and those who lead in the business community. The 500 is selected by the San Diego Business Journal newsroom.
Jerimiah Taylor
Team Leader, Keller Williams Realty
Jerimiah Taylor is a team leader, recruiter and trainer for more than 400 real estate agents, assistants and staff members of the franchise owned by Chris Heller. Since he became team leader, his market center has become the most productive office in San Diego, resulting in the hire of more than 200 agents and making the SDBJ list of 100 Fastest Growing Private Companies. He previously worked for Keller Williams in Tucson, Ariz.
TOUGHEST CHALLENGE: Growing the business by almost 300 percent in three and a half years while maintaining the culture.
FUN FACT: He helped build two race cars that hold land-speed world records.