REAL ESTATE
SD 500: James Schmid
Tuesday, January 23, 2018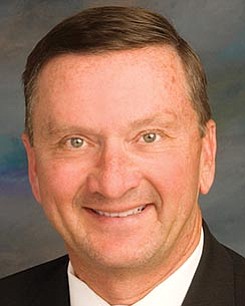 The San Diego 500, The Book of Influential Business Leaders, is the market's most comprehensive product of people you should know in the business community. The 500 includes business leaders and executives who have founded or are running significant companies in terms of number of jobs, key products and services, experts who raise the level of the industry here and beyond and those who lead in the business community. The 500 is selected by the San Diego Business Journal newsroom.
James Schmid
CEO, Chelsea Investment Corp.
Founded by Jim Schmid in 1984, Chelsea Investment Corp. focuses on the financing and development of affordable housing. An attorney with an advanced degree in tax law and has extensive experience in all areas of development and management of commercial and residential properties, Schmid's responsibilities have included all facets of commercial, office, industrial and residential projects. In 2017, Chelsea opened Ouchi Courtyards, which includes seven of 45 units set aside for family members with a developmental disability. Recent projects include working with the San Diego community's homeless providers, creating an affiliation by the name of Border Communities Capital Co., which deployed $25 million in projects to stimulate economic development in low income communities. Schmid is a former Chairman of the San Diego Building Industry Association.
ALMA MATER: University of Minnesota, Boston University
FUN FACT: Holds a FAA Pilot's License, a US Coast Guard Captain's License and an Amateur Radio License.
AFTER HOURS: He enjoys sailing.
OUTREACH: He and his team devote time and resources to the San Diego Regional Center and Southern California Housing Collaborative.