MONEY
SD 500: Howard Lindzon
Tuesday, January 23, 2018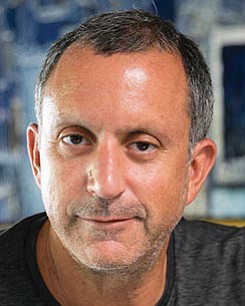 The San Diego 500, The Book of Influential Business Leaders, is the market's most comprehensive product of people you should know in the business community. The 500 includes business leaders and executives who have founded or are running significant companies in terms of number of jobs, key products and services, experts who raise the level of the industry here and beyond and those who lead in the business community. The 500 is selected by the San Diego Business Journal newsroom.
Howard Lindzon
Founder, Social Leverage
Howard Lindzon is founder and general partner at Social Leverage, which invests in early-stage companies. The firm specializes in investing in fintech firms, but also makes investments in enterprise software companies and consumer products. It has been a big year for Social Leverage portfolio companies: Bitium was acquired by Google, mParticle raised $35 million, Robinhood raised $110 million and Beyond Pricing made an acquisition. Since 2009, Lindzon's firm has invested in more than 100 startups across four funds. Lindzon's passion for fintech is longstanding: He co-founded StockTwits, a social network for investors and others into finance. StockTwits, of which Lindzon remains chairman, recently hosted its seventh annual Stocktoberfest West conference in Coronado. (It was the first Lindzon attended but didn't plan; he recently transitioned that task to new CEO Ian Rosen.)
EARLY BLOOMER: He first invested in a startup in his mid 20s.
TRAVEL: He says he lives "everywhere" and splits time among California, Arizona and New York.