LEADING INDUSTRIES
SD 500: Greg Deering
Tuesday, January 23, 2018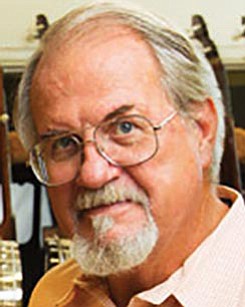 The San Diego 500, The Book of Influential Business Leaders, is the market's most comprehensive product of people you should know in the business community. The 500 includes business leaders and executives who have founded or are running significant companies in terms of number of jobs, key products and services, experts who raise the level of the industry here and beyond and those who lead in the business community. The 500 is selected by the San Diego Business Journal newsroom.
Greg Deering
Co-founder and CEO, Deering Banjo Co.
Greg Deering and his wife Janet were newlyweds when they founded the Deering Banjo Co. in 1975. He is the partnership's product designer and production expert. He estimates he spent 10 years working on the design and manufacturing technique of a low-end banjo for beginners, the Goodtime model, which Deering launched in 1995. The product proved to be a big success, as banjos cost far more to make than guitars, and its affordability helped propel a resurgence of the instrument in the late 1990s. Deering Banjo has grown to become one of the world's leading banjo manufacturers, selling about 10,000 instruments a year. The company is based in Spring Valley and employs about 50. Deering estimates the company's share of the U.S. market at about 40 percent. With interest in banjo music on the increase around the world, he has mentioned possible expansion in production in India.
ALMA MATER: San Diego State University: EARLY PEER: In his college days he worked alongside Bob Taylor, who would go on to be president of Taylor Guitars in El Cajon.