REAL ESTATE
SD 500: Eric Stenman
Tuesday, January 23, 2018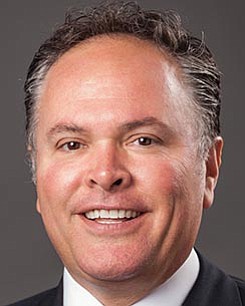 The San Diego 500, The Book of Influential Business Leaders, is the market's most comprehensive product of people you should know in the business community. The 500 includes business leaders and executives who have founded or are running significant companies in terms of number of jobs, key products and services, experts who raise the level of the industry here and beyond and those who lead in the business community. The 500 is selected by the San Diego Business Journal newsroom.
Eric Stenman
Chief Operating Officer, Balfour Beatty Construction
Eric Stenman began his career in construction as a plumbing contractor, who owned his own business. He later became a general contractor while putting himself through college and law school. Eventually, Stenman became vice president and general counsel of Douglas Barnhart Inc. He had been vice president for a year when the company was acquired by Balfour Beatty in 2008 and was tasked with leading the transition. By 2013, he was CEO overseeing operations in Arizona, California, Oregon and Washington. In 2015, Stenman became national COO. In the past year he co-led the national restructuring of the company. He is president of AGC of America San Diego chapter and on the executive committee of the Downtown San Diego Partnership.
ALMA MATER: California State University, Northridge; California School of Law
BUCKET LIST: Learning to sail.
BEST ADVICE: Listen a lot more than you talk.
TRAVEL DESTINATION: Tuscany
FUN FACT: He loves to fly fish.
FAVORITE MENU ITEM: Tortilla thin pepperoni and jalapeno pizza at Filippi's Pizza Grotto.