REAL ESTATE
SD 500: Don Faye
Tuesday, January 23, 2018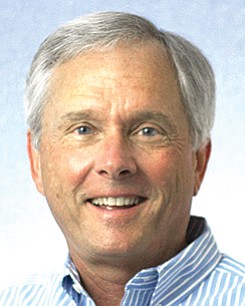 The San Diego 500, The Book of Influential Business Leaders, is the market's most comprehensive product of people you should know in the business community. The 500 includes business leaders and executives who have founded or are running significant companies in terms of number of jobs, key products and services, experts who raise the level of the industry here and beyond and those who lead in the business community. The 500 is selected by the San Diego Business Journal newsroom.
Don Faye
Principal, Presidio Residential Capital
Don Faye has more than 30 years' experience in a wide array of real estate operations, including project feasibility, risk management, partnership negotiations, project finance, asset management and strategic corporate planning. Presidio Residential Capital has provided more than $1 billion in capital for entitlement, development and build-out of residential projects throughout the western United States. In fact, the majority of its business has taken place outside of San Diego. Among its major recent activities in San Diego was financing 134 units at the new Tesoro at Vista Del Sur development in Otay Mesa and opening sales of the 88-unit Agave community in Carlsbad.
HIGHER ED: He holds a Bachelor of Arts degree, an MBA and a law degree.
OPPORTUNITY: The firm acquired as many as 2,000 distressed lots in California during the recession.
READY TO MOVE: In 2013, he told Builder magazine that his company had gravitated to doing business in Boise, Idaho, because "there are no publics there."