REAL ESTATE
SD 500: Daniel J. Ryan
Tuesday, January 23, 2018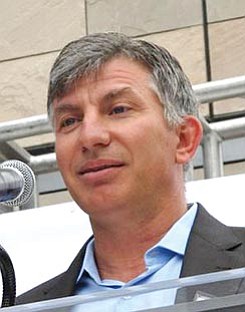 The San Diego 500, The Book of Influential Business Leaders, is the market's most comprehensive product of people you should know in the business community. The 500 includes business leaders and executives who have founded or are running significant companies in terms of number of jobs, key products and services, experts who raise the level of the industry here and beyond and those who lead in the business community. The 500 is selected by the San Diego Business Journal newsroom.
Daniel J. Ryan
EVP and San Diego Regional Market Director, Alexandria Real Estate Equities Inc.
Among the nation's largest owners of life science real estate, Pasadena-based Alexandria owes much of its large San Diego presence to Daniel Ryan. In 2010, Alexandria acquired three large local properties and "other selected assets and interests" from Veralliance Properties Inc., which he founded in 2002 and had grown its portfolio to about $1 billion. He and his local team have added several buildings and new developments in key life science submarkets, such as Torrey Pines and UTC.
ALMA MATER: University of Wisconsin
KING OF AMENITIES: His vision for amenities have come to fruition at The Alexandria, a $20 million-plus three-story building in Torrey Pines that operates like a gathering place for its tenants.