TECHNOLOGY
SD 500: Britton Niglio
Tuesday, January 23, 2018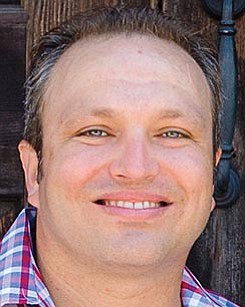 The San Diego 500, The Book of Influential Business Leaders, is the market's most comprehensive product of people you should know in the business community. The 500 includes business leaders and executives who have founded or are running significant companies in terms of number of jobs, key products and services, experts who raise the level of the industry here and beyond and those who lead in the business community. The 500 is selected by the San Diego Business Journal newsroom.
Britton Niglio
Co-founder, Payment Logistics Ltd.
Britton Niglio founded Payment Logistics Ltd. with his brother, Dustin, in 2003. The decision to start the company came about when the brothers saw few reliable and secure merchant account services. They launched it as a full-service merchant account provider. Later, to address the technical needs of the complex electronic payment processing industry, it evolved into a payment technology company.
ALMA MATER: San Diego State University (B.S., Economics)
BIG NUMBERS: The company processes more than $1 billion a year in payments.