PROFESSIONAL SERVICES
SD 500: Brandon Fishman
Tuesday, January 23, 2018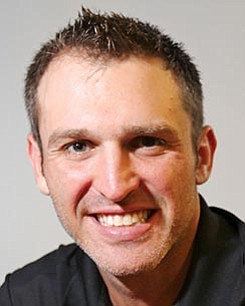 The San Diego 500, The Book of Influential Business Leaders, is the market's most comprehensive product of people you should know in the business community. The 500 includes business leaders and executives who have founded or are running significant companies in terms of number of jobs, key products and services, experts who raise the level of the industry here and beyond and those who lead in the business community. The 500 is selected by the San Diego Business Journal newsroom.
Brandon Fishman
CEO, Internet Marketing Inc.
Internet Marketing Inc. (IMI) is one of five online companies Brandon Fishman has co-founded. Launched in 2007, the company has more than 100 employees and offices in San Diego and Las Vegas and several large clients such as MasterCard and Belkin. IMI offers a full complement of marketing services, including, SEO and web development, social media marketing and public relations. IMI has been one of Inc. magazine's 5000 fastest growing businesses four of the past five years, including 2017. In addition to serving as CEO, Fishman leads the sales team. Fishman also serves as CEO of VitaCup, a company that makes instant coffee pods infused with vitamins.
ALMA MATER: Emory University, University of San Diego
HOMETOWN: Philadelphia
FUN FACT: Finished 139th out of 1,000 entrants and won $46,890 playing in the 2015 no-limit hold'em main event at the 2015 46thWorld Series of Poker in Las Vegas.
BRAGGING RIGHTS: Fishman co-founded NewCondosOnline.com, which at one time was the biggest condominium marketing site.