REAL ESTATE
SD 500: Andy La Dow
Tuesday, January 23, 2018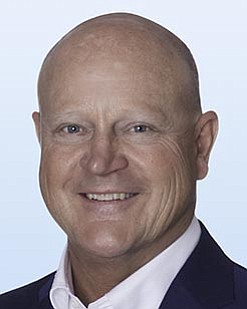 The San Diego 500, The Book of Influential Business Leaders, is the market's most comprehensive product of people you should know in the business community. The 500 includes business leaders and executives who have founded or are running significant companies in terms of number of jobs, key products and services, experts who raise the level of the industry here and beyond and those who lead in the business community. The 500 is selected by the San Diego Business Journal newsroom.
Andy La Dow
Managing Director San Diego Region, Colliers International
Andy La Dow has 31 years of experience in the San Diego commercial real estate industry. Named regional managing director of Colliers International in March 2013, he oversees operations and manages about 100 commercial real estate professionals in the San Diego and Carlsbad offices. He has extensive experience in complex, high-value corporate office leases, purchases and built-to-suit transactions. He came to Colliers from a position as a senior managing director and principal at Cassidy Turley, and before that, he was a senior vice president at Irving Hughes.
ALMA MATER: Northern Arizona University
HOBBY: Yacht racing.
IN HIS SPARE TIME: He has served as Commodore and board member of the San Diego Yacht Club.