PILOT PROGRAMS OFFERING JOB-FOCUSED 4-YEAR DEGREES AT JUNIOR COLLEGES COULD COME TO AN END
Discontinuing Education?
Tuesday, January 23, 2018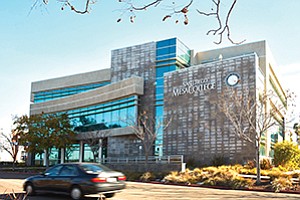 San Diego — Come May, as the first graduates of a California demonstration project receive four-year degrees from an otherwise two-year college, there's a good chance state lawmakers will be deciding how many students should have the same opportunity.
San Diego Mesa College is one of two local community colleges whose new bachelor's degree programs will end in 2023 unless legislators decide to push back the project's sunset date. A five-year extension passed the state Senate last session but died in the Assembly.
Modeled after similar programs in other states, the demonstrations are among 15 in California designed to meet important local workforce needs not being met by state schools nearby. Mesa College is offering a four-year degree in health information management; MiraCosta College's new bachelor's is in biomanufacturing.
The price of a full, four-year degree is $10,000 at all 15 community colleges in the demonstration project. That's roughly half the tuition of four years at a CSU school.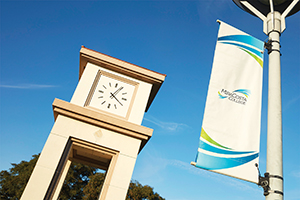 Business Participation
Both Mesa's and MiraCosta's programs have won interest and participation from local employers. College officials say prominent companies are joining their advisory boards, and businesses are giving enrolled students and moonlighting instructor-employees more flexible work hours so they can take part in the programs.
Last session's extension bill, SB 769, was initially going to do more than extend the term of the pilot program set forth in former state Sen. Marty Block's (D-San Diego) original 2014 bill. It also proposed to double the program with an additional 15 community colleges.
The price of a full, four-year degree is $10,000 at all 15 community colleges in the demonstration project. That's roughly half the tuition of four years at a CSU school.
Opposition at Universities
But after being pared back in the face of opposition from the California State University system, it failed to clear the Assembly Appropriations Committee.
Additional questions about the pilot program's future arose with the December release of a fairly skeptical report by the state Legislative Analyst's Office.
The LAO's biggest concern was that the program has not yet produced measurable results. Indeed, Mesa College's May graduates are expected to be the first products of the demonstration project. MiraCosta's program started a year later and won't graduate anyone in 2018.
The LAO had other concerns, too. It said some of the programs were rushed into existence without due consideration, and that there could have been more meaningful consultation with universities that were supposed to be protected from direct competition under Block's bill.
Supporting some of the CSU's claims about the pilot creating duplicative programs, the LAO asserted that leaving the project in place too long without checking their outcomes could entrench programs that don't work.
The LAO report went on to point out financial reporting problems, and concluded not all 15 of the programs had demonstrated industry need for baccalaureates.
But it also found positives: The LAO wrote the demonstration project was in many cases a convenient, "nuanced" approach to career training that had earned the respect and loyalty of employers.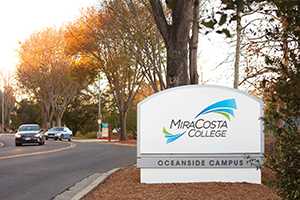 Corrosive Uncertainty
Constance Carroll, chancellor of the 100,000-student San Diego Community College District, has led the push to extend the project. She said the expiration date will loom over students, and that continued uncertainty over its future will undermine the programs' stability.
Carroll was particularly pleased the LAO mentioned how happy employers generally have been with the project, adding "if these programs are meeting the needs of employers, they're meeting the needs of students."
One of her biggest allies in the effort, SB 769 author state Sen. Jerry Hill (D-San Mateo), said in a written statement he intends to keep working on the issue.
Hill noted he may reintroduce similar legislation in the upcoming legislative session, and possibly amend it to reflect recommendations in the LAO report.
Economic Impact
"The continued success of California's robust economy depends on our ability to educate as many Californians as possible for the jobs that fuel our economic engine," Hill wrote.
Officials at MiraCosta and Mesa College say the pilot programs are going well, attracting students and addressing industry demand. They say if the programs end, workforce preparedness will suffer.
Michael Fino, MiraCosta's dean of math and sciences, said the program fixes the longstanding problem of trained scientists having to learn the practical work of manufacturing on the job.
"I'd say the most common reaction (from industry veterans) is, 'I wish that degree was around when I was in school,'" he said.
Twenty-eight students applied but only 23 were accepted for the first semester, which began last fall. Enrollment is capped at 30. So far, all 23 remain, and the college is reviewing applications for next fall.
Connie Renda, program director and associate professor for health information technology and health information management at Mesa College, said 15 students will graduate from the school's four-year program this spring.
There are 17 juniors, 40 sophomores and 50 freshmen in the pipeline, she said. Most of her students already have jobs in the industry, she added; they hope the bachelor's degree will help them advance their careers.
The program's advisory board keeps things focused, she said, adding that the group is there "to make sure we're providing only what (employers) need, no more and no less."
Losing the program after the 2023 sunset wouldn't hurt Mesa College much, because its health information program already had the facilities and equipment. But employers would feel a loss, Renda said.
"The only ones that would really suffer would be the employers," she said, "and that's the last one we want to suffer."