REAL ESTATE
SD 500: Matthew J. Reno
Monday, January 22, 2018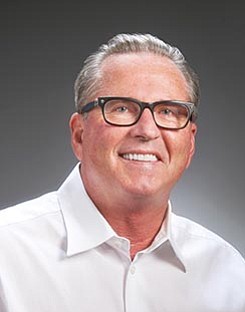 The San Diego 500, The Book of Influential Business Leaders, is the market's most comprehensive product of people you should know in the business community. The 500 includes business leaders and executives who have founded or are running significant companies in terms of number of jobs, key products and services, experts who raise the level of the industry here and beyond and those who lead in the business community. The 500 is selected by the San Diego Business Journal newsroom.
Matthew J. Reno
CEO and Founder, Reno Contracting Inc.
Matt Reno founded Reno Contracting in 1994 and grew the company into a respected San Diego based general contracting firm involved in building the DiamondView Tower, ResMed, and several Marriott Hotel projects. In 2017, Reno completed over $125 million worth of projects and anticipates a 30 percent growth in 2018 and 2019. Involved with projects ranging from preconstruction and business development to the final inspection, his largest recent project is the Vue on 5th. Out all his accomplishments, Matthew Reno is most proud of his relationships with long-term clients.
ALMA MATER: University of San Diego
FAVORITE: Baci's
ADVICE: From his mentor, Alan Blackmore, "Life is not about being dealt a good hand, it's about playing a poor hand well."
AFTER HOURS: Enjoys hunting, fishing and playing golf.
OUTREACH: In 2017, helped raise $50,000 for the Warrior Foundation.