REAL ESTATE
SD 500: Mark Payne
Monday, January 22, 2018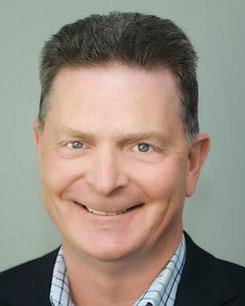 The San Diego 500, The Book of Influential Business Leaders, is the market's most comprehensive product of people you should know in the business community. The 500 includes business leaders and executives who have founded or are running significant companies in terms of number of jobs, key products and services, experts who raise the level of the industry here and beyond and those who lead in the business community. The 500 is selected by the San Diego Business Journal newsroom.
Mark Payne
Vice President and Division Manager, Swinerton Builders
Mark Payne joined Swinerton Builders in 1999 and has been the lead executive in San Diego since 2012. Swinerton is the largest general contractor in the region and almost doubled revenues in 2017. They currently have four significant residential and mixed use projects downtown – Shift, K1, The Alexan and 520 West Ash. San Francisco-based Swinerton has been named the SDBJ's best place to work among mega companies in the region for the past two years. Payne is a board member of the Swinerton Foundation and is on the board of the Associated General Contractors of San Diego, the Palomar College President's Associates and the American Heart Association.
ALMA MATER: University of Phoenix, Youngstown State University, University of Pittsburgh
POINT OF PRIDE: He was a top fundraiser for the American Heart Association, raising $22,500 in 2017.
BUCKET LIST: Attend a Michigan-Ohio State football game at Buckeye Stadium.
HOBBIES: Golfing, fishing, and spending time with family.
TRAVEL DESTINATION: Italy
FAVORITE LOCAL MENU ITEM: Swordfish and gnocchi at Baci.