REAL ESTATE
SD 500: Frederick W. Pierce
Monday, January 22, 2018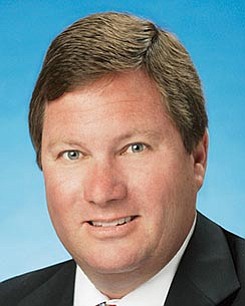 The San Diego 500, The Book of Influential Business Leaders, is the market's most comprehensive product of people you should know in the business community. The 500 includes business leaders and executives who have founded or are running significant companies in terms of number of jobs, key products and services, experts who raise the level of the industry here and beyond and those who lead in the business community. The 500 is selected by the San Diego Business Journal newsroom.
Frederick W. Pierce
President and CEO, Pierce Education Properties
Frederick Pierce is president and CEO of Pierce Education Properties, the largest owner of student housing in the western United States and the 15th largest owner in the country. The company has acquired approximately $250 million in student apartments nationally over the past 18 months, representing eight properties and approximately 5,000 beds at eight major universities in six states. The acquisitions bring Pierce's portfolio of student housing to 14,000 beds at 23 universities nationwide.
ALMA MATER: San Diego State University
BUCKET LIST: Play golf at the Augusta National.
HOBBY: Collecting art and wine, travel, genealogy and philanthropy.
FUN FACT: "I am the 73rd great grandson of Julius Caesar, 29th great grandson of William the Conqueror and 23rd great grandson of King Edward I. I also had great grandparents on the Mayflower and am distant cousins of Presidents George Washington, Franklin Pierce, Abraham Lincoln, Richard Nixon, Gerald Ford, George Bush and George W. Bush, as well as British Prime Minister Winston Churchill. My 10th great grandfather, Gilbert Wedgwood, was the patriarch of the family that established Wedgwood China."