REAL ESTATE
SD 500: Adam S. Robinson
Monday, January 22, 2018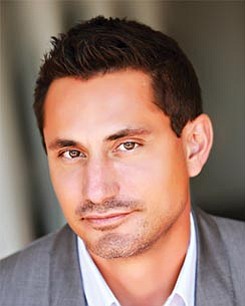 The San Diego 500, The Book of Influential Business Leaders, is the market's most comprehensive product of people you should know in the business community. The 500 includes business leaders and executives who have founded or are running significant companies in terms of number of jobs, key products and services, experts who raise the level of the industry here and beyond and those who lead in the business community. The 500 is selected by the San Diego Business Journal newsroom.
Adam S. Robinson
Founder and President, RAF Pacifica Group
Robinson is founder and president of RAF Pacifica Group, a commercial real estate investment firm that acquires and renovates industrial and office properties. Robinson manages $1.99 million in investments through lease-up strategies in a total of 35 sites around San Diego County. In 2017, RAF Pacifica broke ground on six North San Diego County Industrial, office, creative, R&D and retail space, totaling over $360 million in new commercial development. Projects include a build-to-suit development for San Diego Hat Company. Robinson is affiliated with multiple organizations, including CCIM and SIOR.
ALMA MATER: University of San Diego
BUCKET LIST: Wants to drive a race car on the Nurburgring.
ADIVCE: "Do what you love."
AFTER HOURS: He is passionate about spending time with his kids.
OUTREACH: Currently a trustee of the Quail Botanical Gardens.