Grants Give Crucial Legal Access to Community Members
Sunday, January 21, 2018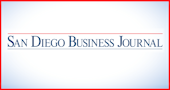 San Diego — The San Diego County Bar Foundation (SDCBF) awarded a total of $105,000 to 14 San Diego nonprofit organizations as part of its 2017 grant cycle. Grant recipients promote public understanding of the law through public service programs, improve the San Diego court system and expand the availability of legal services to county residents.
"Our grants have benefitted tens of thousands of children, elderly, domestic violence victims, immigrants and veterans in San Diego for almost 40 years." said Neal Rockwood, president of SDCBF's Board of Directors.
SDCBF's Grant Review Committee of leading local attorneys and businesspeople selected recipient organizations, out of the requests, to receive grants based on eligibility and need. The foundation's funds come from the local legal and business communities and from fundraising events throughout the year, including SDCBF's signature "Evening in La Jolla" benefit.
The grant awards were given to:
American Bar Association — $7,500 to support the Immigration Justice Project Pro Bono Program and assist with training pro bono attorneys to ensure high quality representation.
California Rural Legal Assistance — $5,000 for direct legal services to those who work in the agricultural industry via the Migrant Farmworker Program.
California Veterans Legal Task Force — $5,000 to support free legal assistance to poor, mentally challenged veterans.
Cal-Western Community Law Project — $5,000 to provide one-on-one free legal consultations and regular community legal education to mainly low-income individuals.
Casa Cornelia Law Center — $15,000 in operating funds to provide sustained and responsive legal services to the indigent immigrant community.
Center for Community Solutions — $7,500 to help provide trauma-informed, culturally sensitive services to victims of domestic violence, sexual assault and stalking throughout San Diego County.
Community Resource Center — $5,000 to support general operations, The Legal Advocacy program and assist in increasing the accessibility and use of the legal system for domestic violence survivors, reducing their barriers to long-term safety and stability.
Elder Law & Advocacy— $15,000 to provide pro bono legal services to low-income seniors of San Diego County.
Jewish Family Service of San Diego — $5,000 to assist with general operations and provide a full-time intake specialist who will conduct initial assessments, identify immigration service needs, and coordinate internal and external referrals.
Legal Aid Society of San Diego — $7,500 to help continue the operation of the San Diego County Conservatorship Assistance Program.
San Diego Volunteer Lawyer Program — $17,500 to support the weekly Family Law Clinic and provide free legal assistance to low-income individuals in their family law matters who otherwise would be unrepresented.
Voices for Children — $10,000 for a court-appointed special advocate (CASA) volunteer to monitor cases of 25 children and ensure that intervention and advocacy begins early in foster care.
The San Diego County Bar Foundation is the charitable arm of the San Diego County Bar Association and SDCBF's beneficiaries have included more than 50 legal aid and public interest organizations; it has granted more than $2 million in funding.
• • •
New Perimeter, DLA Piper's nonprofit affiliate, which provides long-term pro bono legal assistance in under-served regions around the world, conducted its third training for female lawyers in Nepal. The team included Melissa Reinckens, associate in DLA Piper's San Diego office and one of the New Perimeter trainers.
The training, was held in December in Kathmandu, Nepal, was led by a team of DLA Piper lawyers from around the world and local lawyers from the Nepal Bar Association. Similar to previous trainings, the program included a course on legal ethics and professional responsibility and corporate and commercial law for a new group of 30 women lawyers. The training also included exercises on personal branding, marketing and networking.
"For me it was an honor and a privilege to be part of a program that empowers Nepali women lawyers and that was visibly transformative for the participants," said Reinckens.
• • •
Meagan L. Verschueren is the newest associate attorney at CaseyGerry. This is a great story. Verschueren started out as a CaseyGerry legal clerk in 2015 and also worked for the firm as a contract attorney. In her new role as a full time associate, Verschueren will work with partner Robert J. Francavilla on cases in the areas of catastrophic personal injury, product and premises liability, aviation litigation, wrongful death, elder abuse litigation, and more.
Since joining the CaseyGerry team, Verschueren has participated in all aspects of litigation — from client intake meetings to trial. She has been instrumental in resolving catastrophic personal injury cases involving severe burns, traumatic brain injuries, spinal cord injuries, amputations and permanent disabilities — obtaining millions of dollars for her clients.
Before joining CaseyGerry, she worked as a law clerk at San Diego firms Schonfeld & Bertsche LLP. and Webb & Bordson APC.
Speaking of CaseyGerry, United States District Judge Andrew J. Guilford, who is presiding over Wells Fargo Collateral Protection Insurance Litigation, named David S. Casey Jr. as liaison counsel. Casey Jr. is the only San Diego attorney appointed to help oversee the litigation, and as liaison counsel will facilitate communications with all attorneys and the court.
The Wells Fargo MDL consists of national federal class action lawsuits that were consolidated earlier this year following mounting reports that the banking giant had forced its car loan customers to buy unnecessary auto "Collateral Protection Insurance" policies.
Randy Frisch is in-house counsel for the National University System. He can be reached at rcfrisch@msn.com.