MONEY
SD 500: Thomas Wornham
Friday, January 19, 2018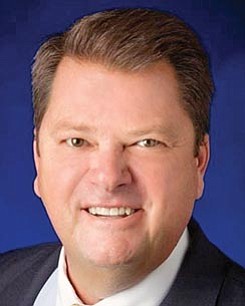 The San Diego 500, The Book of Influential Business Leaders, is the market's most comprehensive product of people you should know in the business community. The 500 includes business leaders and executives who have founded or are running significant companies in terms of number of jobs, key products and services, experts who raise the level of the industry here and beyond and those who lead in the business community. The 500 is selected by the San Diego Business Journal newsroom.
Thomas Wornham
President and CEO, San Diego Private Bank
Thomas Wornham joined San Diego Private Bank in 2015 and is now president of the fast-growing company. In July 2017, San Diego Private Bank opened its fifth branch in Beverly Hills. In October 2017, Private Bancorp of America, the parent company of San Diego Private Bank, announced an 8 percent year-over-year increase in quarterly earnings. Wornham previously was an executive vice president and regional manager at Wells Fargo. He's also served on the San Diego County Water Authority board for seven years while the authority faced a severe drought. He helped in approving, financing and constructing a desalination plant in Carlsbad, the largest in both the Northern and Western Hemispheres. He also helped support building the tallest roller compact concrete dam in the world and successfully suing the Metropolitan Water District. Wornham takes part in many organizations and was elected Chair of San Diego County Water Authority Board in 2017.
ALMA MATER: University of California, Berkeley
FAVORITE FOOD: Alfonso's Carne Asada.
ADVICE: Hard work over comes a lot of obstacles.
AFTER HOURS: He enjoys playing golf.