REAL ESTATE
SD 500: Frank Wolden
Friday, January 19, 2018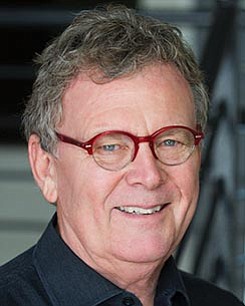 The San Diego 500, The Book of Influential Business Leaders, is the market's most comprehensive product of people you should know in the business community. The 500 includes business leaders and executives who have founded or are running significant companies in terms of number of jobs, key products and services, experts who raise the level of the industry here and beyond and those who lead in the business community. The 500 is selected by the San Diego Business Journal newsroom.
Frank Wolden
Principal, AVRP Skyport
Wolden in 2016 became one of four principals at the firm in a merger of AVRP Studios and Skyport Studio. The combined firm is leading the design of Seaport San Diego, perhaps the most significant redevelopment project along the bay front. Wolden in the past year also worked on the design of a micro-city in Shanghai, China, and developed a large scale mixed use vision for downtown Nashville. He is a past president of C3 and has long been involved in ULI, AIA and other San Diego committees and initiatives.
ALMA MATER: San Diego State University
HOBBY: Explore cities by studying and experience different approaches to design and the urban culture.
FAVORITE RESTAURANTS: "Jimmy Carters Mexican Café is most frequent; Boun Appetito is the best in walking distance from our condo in Little Italy."
BUCKET LIST: Visit the moon. Visit and experience exotic natural earthly phenomenon such as the Grand Canyon and the Northern Lights.
DRIVES: A Porsche
BUSINESS ADVICE: Work first for yourself. Follow your passions and beliefs. Doing this you will accomplish more for your company and for your field of interest.