MONEY
SD 500: Dan C. Yates
Friday, January 19, 2018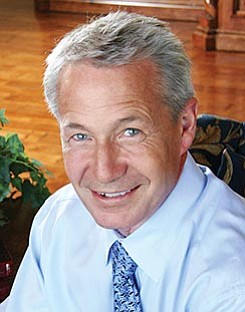 The San Diego 500, The Book of Influential Business Leaders, is the market's most comprehensive product of people you should know in the business community. The 500 includes business leaders and executives who have founded or are running significant companies in terms of number of jobs, key products and services, experts who raise the level of the industry here and beyond and those who lead in the business community. The 500 is selected by the San Diego Business Journal newsroom.
Dan C. Yates
CEO, Endeavor Bank
Dan Yates is heading the team of bankers slated to run the county's newest bank, called Endeavor. He is CEO of the proposed bank, a role he took earlier this year after the bank where he was CEO at the time, Neighborhood National Bank, was bought by an investor. Yates had led Neighborhood National since 2014. Previously he was the founder and CEO of Regents Bank, which grew to be the fifth largest locally headquartered bank in San Diego County before it was acquired and subsequently merged into Grandpoint Bank based in Los Angeles. In November 2017, Federal regulators gave the proposed new bank permission to open once it raises at least $25 million.
ALMA MATER: San Diego State
FUN FACT: Says he and Steven Sefton, president of Endeavor Bank, are "almost like a married couple" who finish one another's sentences after working together on and off for about 30 years.