MONEY
SD 500: Dale Yahnke
Friday, January 19, 2018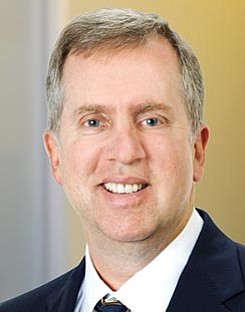 The San Diego 500, The Book of Influential Business Leaders, is the market's most comprehensive product of people you should know in the business community. The 500 includes business leaders and executives who have founded or are running significant companies in terms of number of jobs, key products and services, experts who raise the level of the industry here and beyond and those who lead in the business community. The 500 is selected by the San Diego Business Journal newsroom.
Dale Yahnke
CEO, Dowling and Yahnke LLC
In 1991, Dale Yahnke co-founded Dowling & Yahnke, an independent, fee-only, registered investment advisory firm that provides comprehensive portfolio management and retirement planning. The firm currently manages $3 billion for more than 1,000 individuals, families, foundations and endowments. He is a chartered financial analyst and a certified financial planner. Before he co-founded the firm, he worked as a financial analyst for the law firm of Gray Cary Ware & Freidenrich. He has been recognized by Barron's as one of its Top 100 independent financial advisors nationwide for 11 consecutive years.
ALMA MATER: San Diego State University, Claremont Mckenna College
FUN FACT: He owns a significant baseball card collection and plays squash.
ADVICE: Hire people smarter than you. Be the best at whatever you decide to do.
AFTER HOURS: He enjoys playing golf, basketball and spending time with his family.
OUTREACH: Rady Children's Hospital Foundation, Voices for Children and Junior Seau Foundation