CIVIC
SD 500: Christopher Yanov
Friday, January 19, 2018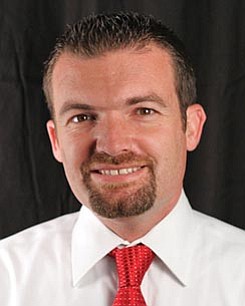 The San Diego 500, The Book of Influential Business Leaders, is the market's most comprehensive product of people you should know in the business community. The 500 includes business leaders and executives who have founded or are running significant companies in terms of number of jobs, key products and services, experts who raise the level of the industry here and beyond and those who lead in the business community. The 500 is selected by the San Diego Business Journal newsroom.
Christopher Yanov
Founder and President, Reality Changers
In 2001, Christopher Yanov founded Reality Changers, a nonprofit agency which helps more than 1,000 youth from disadvantaged backgrounds achieve academic success in pursuit of their dreams. The inspiration came to him with his close work with gang members and since then has earned four college degrees in just five years and is the only person to receive an Alumni Award from both the University of San Diego and the University of California, San Diego. He has served on the San Diego Commission on Gang Prevention & Intervention and other civic boards. Former Mexican President Vicente Fox just joined the Reality Changers board.
ALMA MATER: University of California, San Diego, University of San Diego
INTERESTING FACT: He thinks about "accidentally" dropping his cell phone in the water when paddle boarding.
ADVICE: "Don't spend time on debating whether the cup is half full or half empty. Just figure out a way to fill up the cup!
AFTER HOURS: He enjoys stand-up paddle boarding in Mexico.
OUTREACH: LEAD San Diego, Tijuana Innovadora Binational Committee,