HEALTH & SCIENCE
SD 500: Tina Nova
Thursday, January 18, 2018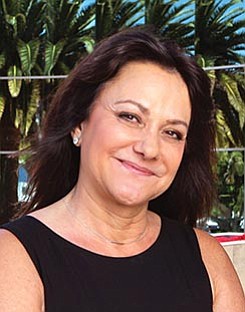 The San Diego 500, The Book of Influential Business Leaders, is the market's most comprehensive product of people you should know in the business community. The 500 includes business leaders and executives who have founded or are running significant companies in terms of number of jobs, key products and services, experts who raise the level of the industry here and beyond and those who lead in the business community. The 500 is selected by the San Diego Business Journal newsroom.
Tina Nova
President and CEO, Molecular Stethoscope Inc.
Tina Nova is currently the president and CEO of a new molecular diagnostics company in San Diego focused on the identification of organ specific diseases in blood. She is the former SVP and GM of the Oncology business unit of Illumina Inc. Prior to joining Illumina, she served as president and CEO of Genoptix Medical Laboratory, a Novartis Co., which she co-founded in 2000. She was also the president and COO of Nanogen Inc., VP and COO of Selective Genetics, executive director of Ligand Pharmaceuticals and started her career at Hybritech Inc., where she held various research and management positions.
ALMA MATER: University of California, Irvine (B.S., Biological Sciences), University of California, Riverside (Ph.D., Biochemistry)
SALUTES: She has been ranked in the Top 10 Women in Biotech by FierceBiotech and Wired magazine.