MONEY
SD 500: Tim West
Thursday, January 18, 2018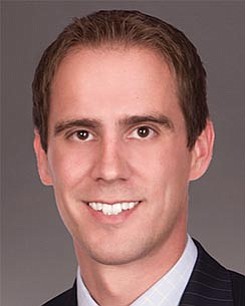 The San Diego 500, The Book of Influential Business Leaders, is the market's most comprehensive product of people you should know in the business community. The 500 includes business leaders and executives who have founded or are running significant companies in terms of number of jobs, key products and services, experts who raise the level of the industry here and beyond and those who lead in the business community. The 500 is selected by the San Diego Business Journal newsroom.
Tim West
Executive Director and Region Manager, JP Morgan Chase Bank
Tim West came to JPMorgan Chase in 2012 as vice president of Middle Market Banking and was named executive director and regional manager of middle market banking in 2016. As the San Diego market leader, he is responsible for the firm's middle market banking practice for business with revenues of $20 million to $500 million. He is an active member of CONNECT and serves on the group's executive committee, as well as serving on the board of the San Diego Regional Economic Development Corp. and the San Diego Regional Chamber of Commerce. In August 2017, West participated with Mayor Kevin Faulconer and WTC San Diego to launch the MetroConnect program, which equips 15 local small and mid-sized businesses with $10,000 challenge grants and additional support services to pursue business in foreign markets including Japan, the U.K., Mexico and Canada.
ALMA MATER: Point Loma Nazarene University, Linfield College