CIVIC
SD 500: Ted Owen
Thursday, January 18, 2018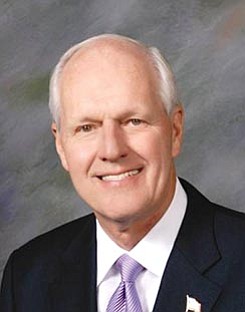 The San Diego 500, The Book of Influential Business Leaders, is the market's most comprehensive product of people you should know in the business community. The 500 includes business leaders and executives who have founded or are running significant companies in terms of number of jobs, key products and services, experts who raise the level of the industry here and beyond and those who lead in the business community. The 500 is selected by the San Diego Business Journal newsroom.
Ted Owen
President and CEO, Carlsbad Chamber of Commerce
Ted Owen has been the president and CEO of Carlsbad's Chamber of Commerce since 2004. Prior to that he was publisher of the San Diego Business Journal for 14 years, publisher of ACS Publishing Co., and served 22 years in the U.S. Marine Corps. He has been active in numerous boards and received many honors, including the San Diego Junior Achievement Business Hall of Fame and SDBJ Most Admired CEO award.
ALMA MATER: Chapman University, National University
PHILOSOPHY: "I'm a half-full guy versus half-empty. I believe everything happens for a reason. I believe that the word fear stands for 'false evidence appearing real.'
EXCITED ABOUT: The American Dream is available to those willing to ask for help and advice.
FUN FACT: He loves shopping with his wife.