CIVIC
SD 500: Ruth Westreich
Thursday, January 18, 2018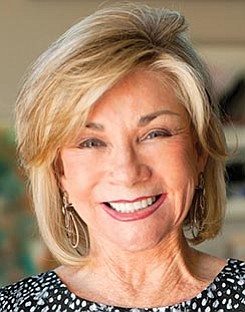 The San Diego 500, The Book of Influential Business Leaders, is the market's most comprehensive product of people you should know in the business community. The 500 includes business leaders and executives who have founded or are running significant companies in terms of number of jobs, key products and services, experts who raise the level of the industry here and beyond and those who lead in the business community. The 500 is selected by the San Diego Business Journal newsroom.
Ruth Westreich
President, The Westreich Foundation
Ruth Westreich became the president of the Westreich Foundation in 2002. The foundation focuses on advancing integrative medicine and promoting hope, healing and prevention. She was instrumental in developing the University of San Diego's Institute for Nonprofit Education and Research, providing funding for masters and doctoral levels of study. Before she became the foundation president, she worked as the director of strategic marketing for Space Electronics Inc. In February 2017, Westreich was one of five women honored by the American Heart Association's Go Red for Women with the Legendary Woman of the Heart award.
ALMA MATER: UCLA
PUBLISHED WORKS: She has co-authored three books, two on thought leadership and one on photography and poetry.
PASSION: She describes herself as an accidental activist who stands for food safety, sustainable farming methods and vaccine safety.
AFTER HOURS: She paints and makes jewelry.