REAL ESTATE
SD 500: Penny Nathan
Thursday, January 18, 2018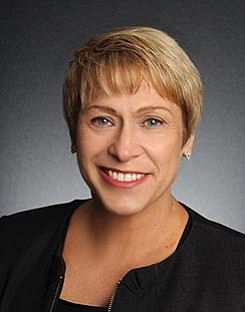 The San Diego 500, The Book of Influential Business Leaders, is the market's most comprehensive product of people you should know in the business community. The 500 includes business leaders and executives who have founded or are running significant companies in terms of number of jobs, key products and services, experts who raise the level of the industry here and beyond and those who lead in the business community. The 500 is selected by the San Diego Business Journal newsroom.
Penny Nathan
CEO, Ascent Real Estate
Penny Nathan is the founder and CEO of Ascent Real Estate, a private real estate brokerage based in La Jolla. Nathan has over a decade of experience in Real Estate, and in 2015 was able to successfully merge with the Coronado based company, Lee Mather, resulting in a sales volume of $750 million in 2016. In 2011, Nathan co-authored a book "Before Hitting Send," with a colleague to help real estate agents develop writing skills to make them more effective communicators. Nathan has been invited to speak for multiple industry events, including for the 2017 CAR Board of Director's Meeting "WomanUp!" in October.
ALMA MATER: Joliet Junior College
CHALLENGES: She's a cancer survivor.
ADVICE: Lives by Wayne Gretzky's motto, "Skate to where the puck is going, not where it's been."
AFTER HOURS: Enjoys reading and cooking.
OUTREACH: Participates in Urban Angels.