PROFESSIONAL SERVICES
SD 500: Paul Nation
Thursday, January 18, 2018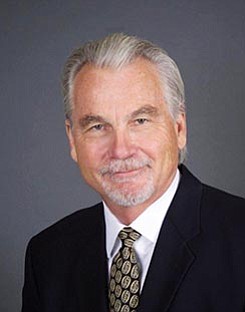 The San Diego 500, The Book of Influential Business Leaders, is the market's most comprehensive product of people you should know in the business community. The 500 includes business leaders and executives who have founded or are running significant companies in terms of number of jobs, key products and services, experts who raise the level of the industry here and beyond and those who lead in the business community. The 500 is selected by the San Diego Business Journal newsroom.
Paul Nation
Senior Managing Director, CBIZ MHM
Paul Nation became the senior managing director for all of CBIZ MHM's California offices in 2015. He has been with the certified public accounting firm since 2005, when the accounting firm acquired Nation Smith Hermes Diamond's San Diego office. After completing a four-year enlistment in the U.S. Navy in 1970, and finishing college, Nation started his career at Peat Marwick Mitchel in Albuquerque then co-founded the firm that CBIZ acquired. San Diego's sixth largest accounting firm, CBIZ MHM's national Tax, Legal & Services practice is headquartered in San Diego with 11 partners.
ALMA MATER: Oklahoma State University
TOUGHEST CHALLENGE: The effect on our business during the 2008-09 financial crisis.
PROUDEST MOMENT: Son Daniel earning his Ph.D. in neuropsychology.
BEST ADVICE: "Stay focused on your vision and be persistent. Never give up."
FUN FACT: Raises Texas longhorn cattle in Colorado.