MONEY
SD 500: Michelle Oroschakoff
Thursday, January 18, 2018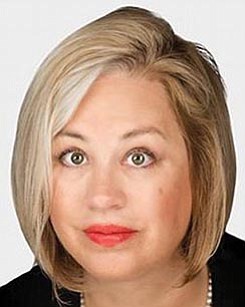 The San Diego 500, The Book of Influential Business Leaders, is the market's most comprehensive product of people you should know in the business community. The 500 includes business leaders and executives who have founded or are running significant companies in terms of number of jobs, key products and services, experts who raise the level of the industry here and beyond and those who lead in the business community. The 500 is selected by the San Diego Business Journal newsroom.
Michelle Oroschakoff
Managing Director and Chief Risk Officer, LPL Financial
With more than 20 years of experience in financial services, Michelle Oroschakoff is the chief risk officer for LPL Financial and chairwoman of the Risk Oversight Committee. Responsible for companywide risk management controls, she manages compliance and governance, and has a leading role in the company's efforts to enhance its risk profile. Oroschakoff came to LPL from Morgan Stanley, where she served as managing director and global chief risk officer. Previously, she spent 11 years in a variety of legal and compliance roles, including associate general counsel. In June 2017, LPL Financial leadership expanded Oroschakoff's responsibilities to include chief legal and risk officer with her many duties.
ALMA MATER: Oregon, University of Michigan School of Law
TOUGHEST CHALLENGE: Keeping an eye on daily challenges in a: fast-changing industry.
PROUDEST MOMENT: Bringing complex initiatives across the finish line – from trials to projects.
BEST ADVICE: "Regardless of your position, act like an owner in everything you do."
BUCKET LIST: Visit all the Major League Baseball parks.