REAL ESTATE
SD 500: Michael Neal
Thursday, January 18, 2018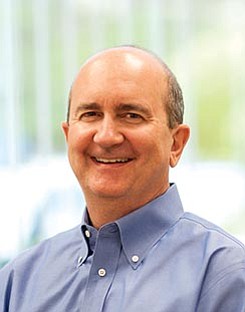 The San Diego 500, The Book of Influential Business Leaders, is the market's most comprehensive product of people you should know in the business community. The 500 includes business leaders and executives who have founded or are running significant companies in terms of number of jobs, key products and services, experts who raise the level of the industry here and beyond and those who lead in the business community. The 500 is selected by the San Diego Business Journal newsroom.
Michael Neal
President and CEO, H.G. Fenton Co.
Michael Neal heads operations of San Diego's H.G. Fenton Co., among the region's largest commercial developers and investors, with a diverse portfolio that includes apartment, office, retail and industrial buildings. They are nearing completion of Piazza della Famiglia in Little Italy and will soon break ground on a project in University Heights. The company opened three incubator-like Brewery Igniter spaces to house early-stage beer-makers. In the past year Fenton has combined with Sudberry Properties to help fund opposition to the SoccerCity proposal to redevelop the SDCCU Stadium site and is active on the Friends of SDSU Steering Committee, which is pushing for a campus annex on the site. Neal's board service includes the Building Industry Association and San Diego Regional Chamber of Commerce.
ALMA MATER: San Diego State University
BUCKET LIST: Helicopter skiing.
PASSIONS: Building things. "Growing up I built tree forts, go-karts, and minibikes with buddies. As a teenager I rebuilt a 1956 Ford F-100 truck with my dad while spending summers doing construction labor, digging ditches, and pouring concrete."
FAVORITE: Park City, Utah, for fresh powder.