CIVIC
SD 500: Maurice D. Wilson
Thursday, January 18, 2018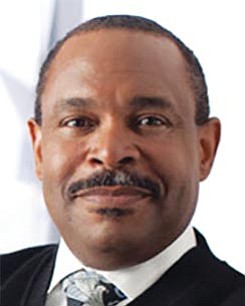 The San Diego 500, The Book of Influential Business Leaders, is the market's most comprehensive product of people you should know in the business community. The 500 includes business leaders and executives who have founded or are running significant companies in terms of number of jobs, key products and services, experts who raise the level of the industry here and beyond and those who lead in the business community. The 500 is selected by the San Diego Business Journal newsroom.
Maurice D. Wilson
President and National Executive Director, Reboot
In 2010, Maurice Wilson joined the National Veterans Transitions Services, a.k.a. REBOOT, a 501 (c)(3) organized and dedicated to assisting veterans in adjusting to civilian life and securing meaningful employment by combining best-practice performance social solutions and techniques. In June 2017, Reboot was one of 10 organizations to receive $500,000 from the California Employment Development Department to help veterans find employment. Wilson has 15 years of experience in the nonprofit community based organization social services sector and was awarded Champion of Change by the White House in 2011. He is a board member of the Call of Duty Endowment and Chair of the San Diego Veterans Employment Task Force for the San Diego Veterans Coalition. In 2017, Maurice Wilson was awarded California 39th Senate District Veteran of the Year.
ALMA MATER: National University
FUN FACT: He enjoys riding motorcycles.
ADVICE: Find what you like to do and focus on it like a laser.
AFTER HOURS: Integrating solutions to solve society's community problems.
OUTREACH: Funders Together to End Homelessness San Diego (FTEHSD)