PROFESSIONAL SERVICES
SD 500: Maggie Osburn
Thursday, January 18, 2018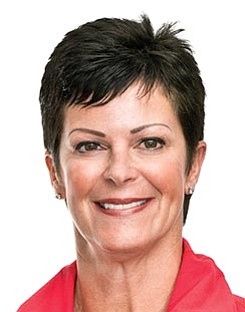 The San Diego 500, The Book of Influential Business Leaders, is the market's most comprehensive product of people you should know in the business community. The 500 includes business leaders and executives who have founded or are running significant companies in terms of number of jobs, key products and services, experts who raise the level of the industry here and beyond and those who lead in the business community. The 500 is selected by the San Diego Business Journal newsroom.
Maggie Osburn
EVP and General Manager, HUB International Insurance Services Inc.
Maggie Osburn is the Executive Vice President and general manager of HUB International, an insurance brokerage firm which delivers employee benefit and retirement plans, corporate wellness consulting, compensation consulting, workers' compensation, executive risk, property and casualty. Intercare Insurance Solutions, a HUB company, has an estimate of 125 full-time employees. Before joining Intercare, Osburn was senior vice president of global accounts for Lee Hecht Harrison and has served on the Petco Foundation Board. Osburn was nominated for the 2017 Athena Pinnacle Awards as well as Legend Status at the 2017 HUB SHARP Awards.
ALMA MATER: Auburn University
FUN FACT: She had a pet squirrel in college that she named Precious.
ADVICE: She holds fast to advice her friend's dad gave her: "1. Never trust a man who wears a pinky ring. 2. Never trust someone who doesn't have a visible hobby. 3. Never mud wrestle with a pig. The pig likes it and you just get dirty. 4. Never play poker with a man named Doc. 5. Always tie the load down. 6. Never associate with a losing cause."
AFTER HOURS: Enjoys many hobbies, but her most recent activity has been taking ballroom dancing lessons.