EDUCATION
SD 500: Lance Nail
Thursday, January 18, 2018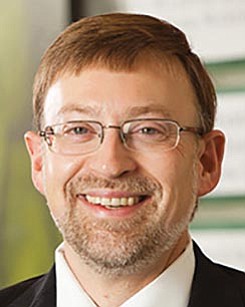 The San Diego 500, The Book of Influential Business Leaders, is the market's most comprehensive product of people you should know in the business community. The 500 includes business leaders and executives who have founded or are running significant companies in terms of number of jobs, key products and services, experts who raise the level of the industry here and beyond and those who lead in the business community. The 500 is selected by the San Diego Business Journal newsroom.
Lance Nail
Dean of Business, Fowler College of Business
Lance Nail is the Thomas and Evelyn Page Dean of Business at the Fowler College of Business at San Diego State University. Prior to joining SDSU in 2017, Nail served as the founding chair of the Texas Tech University Innovation Hub and Research Park advisory board. While at Texas Tech, he worked with a team to open a new innovation center and launch a first pitch competition. He also tripled annual philanthropic giving at Texas Tech, from an average of $5.9 million per year to more than $16 million.
ALMA MATER: University of Alabama, University of Georgia
BUCKET LIST: Travel to at least 100 countries.
FUN FACT: "I love coffee and have been collecting Starbucks coffee mugs since they began selling them years ago. I had over 100 in my collection before several of them were destroyed while moving."
BUSINESS ADVICE: "Your most important asset is your integrity, and once you lose it, you have lost your value. Remaining true to your values and ethics can be difficult when others around you don't act with integrity, but in the long run, it is the value of your integrity that will persevere."