MONEY
SD 500: Kurt Wickham
Thursday, January 18, 2018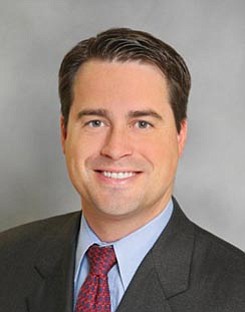 The San Diego 500, The Book of Influential Business Leaders, is the market's most comprehensive product of people you should know in the business community. The 500 includes business leaders and executives who have founded or are running significant companies in terms of number of jobs, key products and services, experts who raise the level of the industry here and beyond and those who lead in the business community. The 500 is selected by the San Diego Business Journal newsroom.
Kurt Wickham
Partner, West Partners
Kurt Wickham joined West Partners in 2015. West Partners is part of the Gary and Mary West family office, and has a permanent capital base with no outside investors. Wickham is responsible for sourcing, evaluating and structuring investment opportunities in private companies as well as serving on the boards of West portfolio companies. Before he joined West, he was a co-founder of W Partners, a boutique investment banking firm in La Jolla. Wickham also worked as a cross-border specialist for Credit Suisse's global mergers and acquisitions group and as a member of Ernst & Young's entrepreneurial services group. Wickham participates in the Association for Corporate Growth and is a board member of the San Diego Chapter.
ALMA MATER: Brigham Young University (undergrad and MBA)
BEST ADVICE: "Stay liquid! Liquidity is like air: you don't value it until you can't get it."
PROUD MOMENT: Closing the sale of Titan Corp. to L-3 Communications.
NAME GAME: Despite the similarity in names, W Partners and West Partners are not affiliated. W Partners is named based on its co-founders, Joel Weinstein, Wickham and Todd Wilson. West Partners is part of the Gary and Mary West umbrella of companies and organizations.