CIVIC
SD 500: John Ohanian
Thursday, January 18, 2018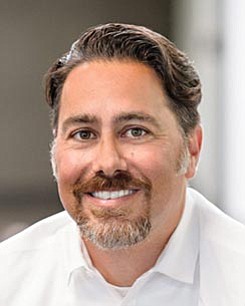 The San Diego 500, The Book of Influential Business Leaders, is the market's most comprehensive product of people you should know in the business community. The 500 includes business leaders and executives who have founded or are running significant companies in terms of number of jobs, key products and services, experts who raise the level of the industry here and beyond and those who lead in the business community. The 500 is selected by the San Diego Business Journal newsroom.
John Ohanian
President and CEO, 211 San Diego
John Ohanian is president and CEO of 2-1-1, a countywide information and assistance resource. Under Ohanian's leadership, the organization has become the region's central information source, providing more than one million connections for clients each year. He oversees more than 130 employees and an $11 million budget. Also, he has created partnerships with public and private organizations, including county and municipal governments, Qualcomm and San Diego Gas & Electric, and dozens of nonprofits and foundations.
ALMA MATER: University of San Diego
BUCKET LIST: Hike the Pacific Crest Trail.
FUN FACT: He once quit a job to become a Summer Camp Director.
BUSINESS ADVICE: "Be Real. Be Yourself. Always."